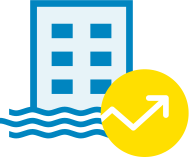 Flood Risk in Calgary
To know the future, we must look at the past. Statistics tell us the probability of a flood in any given year.
It can happen every year
Whether we consider 2013 to be 1:100 or 1:200 in magnitude, we don't have to wait another 100 or 200 years to see high water. The term 25/50/100 year flood refers to the probability of a flood of a certain size each year, not the frequency.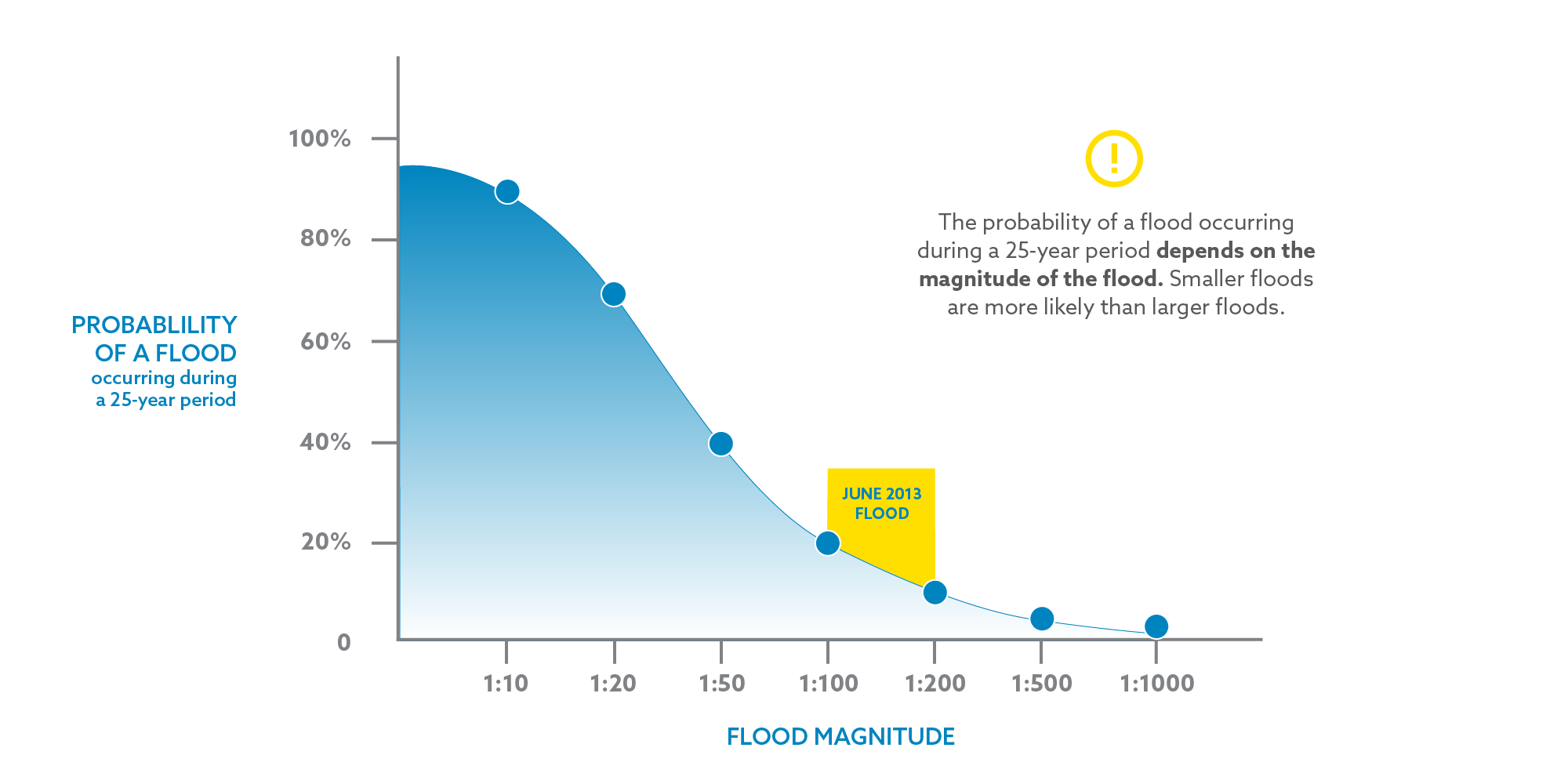 Meteorologists are unsure why, but we've had fewer calamitous weather patterns in the past 80 years or so. With more climate unpredictability all over the world, this inexplicable relative dry spell should not be considered the new norm.
Historically, there have been several floods higher than what we faced in 2013. Over the years, the average annual cost of flooding for the Elbow alone is at least $30million. When you add the Bow, it's closer to $168million.
The city has built up so much in the flood plains because we have actually had less flooding than expected.
Harry Sanders, Historian
The flood of 1897 had an
estimated peak rate of
23% HIGHER
on the Bow than the peak in 2013.
The floods of 1879 and 1897 were worse than our most recent experience, and a series of floods after those damaged bridges and the new Calgary Zoo.
In 1929 and 1932, both rivers flooded to near-record peaks. The flood in 1932 would have crushed the city again, but the newly built Glenmore Dam held the waters of the Elbow at bay.
Visit Calgary.ca to view graphs of historic flood events.