Each year our fellow advocacy group Calgary River Communities Action Group hosts an event to provide information on current flood mitigation efforts.
The CRCAG Annual General Meeting runs tonight virtually and you can register via Zoom here: registration link.
Mayor Nenshi and Minister Doug Schweitzer will speak in addition to scheduled presenters as follows: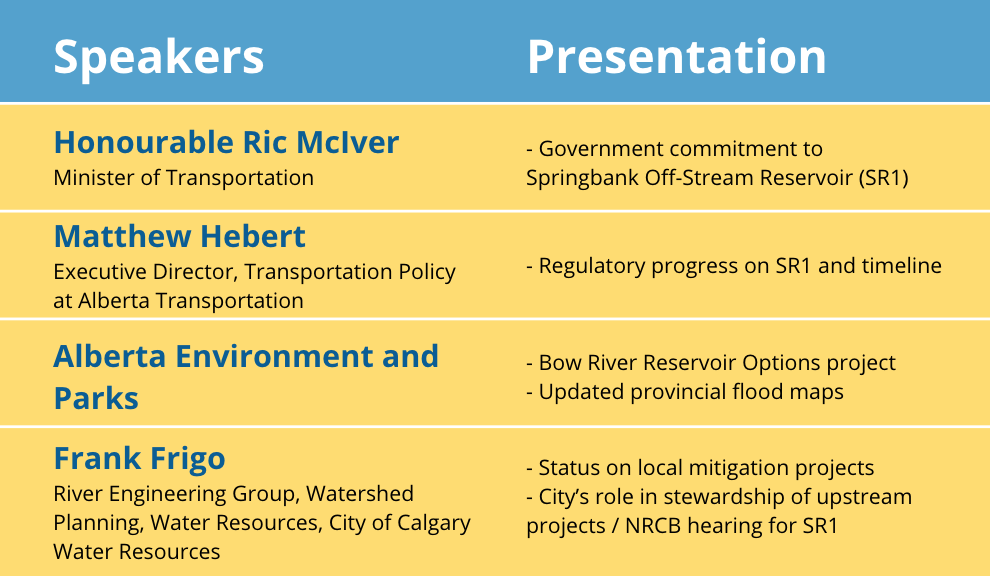 This is an excellent opportunity to get up to speed with everything that has happened this year on flood mitigation. The meeting is expected to run two hours and there will be a Q&A panel at the end.
Questions? Comments? Reach us at info@floodfreecalgary.com.