Flood Free Calgary has been invited to present to the Chinatown community about the need for upstream flood mitigation and the status of projects on both the Bow and Elbow Rivers.
This is a public event and all are invited to attend.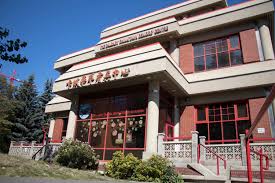 Date: Thursday, May 9, 2019
Time: 4:00-5:00 pm
Location: Auditorium at Calgary Chinese Elderly Citizens Association – 111 Riverfront Ave SW
Parking: You should be able to find street parking in the area or there are a number of surface lots nearby as well.
Presenters: Flood Free Calgary, Calgary River Communities Action Group, representatives from The City of Calgary's flood team.
Since our flood coalition kick-off in January, we have been working closely with a number of community organizations to share flood-related information and to advocate for critical mitigation projects such as the Springbank Off-Stream Reservoir (SR1) and the Bow River Water Management Options project.
We met with the Inglewood community in April (recap here) and are looking forward to in-person discussions with the Chinatown residents and business-owners; a community so heavily impacted by flooding from the Bow River in 2013.
Curious how you can help us keep the momentum in the push for upstream mitigation? We'd be happy to meet with and present to your organization about obstacles and opportunities to getting critical projects built. Email us at info@floodfreecalgary.com to find out more.
Questions? Comments? Email us at info@floodfreecalgary.com.