February was a fairly quiet month flood-news-wise but, with a provincial election looming, we've been busy behind the scenes working to educate people about Calgary's flood risk and upstream mitigation solutions, primarily the Springbank Off-Stream Reservoir (SR1).
We've summarized updates below and you can read each item in more detail on our blog.
'Your flood stories' campaign highlights the impact of Elbow River flooding on residents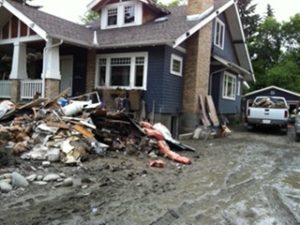 In February, we featured stories from inner-city residents Tom Yeoman, Stan Price, and Margot Coppus; all who were heavily impacted by the 2013 flood, specifically by the Elbow River.
These homeowners' experiences with disaster, tragedy, and perseverance serve as a reminder of what is at stake should we fail to protect our city.
Do you have a flood story to share? We want to hear it. More details here.
Flood coalition growing in numbers and influence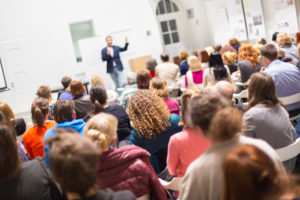 Earlier this year, Flood Free Calgary helped to launch a flood coalition of community organizations and leaders in support of critical upstream mitigation projects.
This month we welcomed the Elbow Park Residents Association, Rideau Roxboro Community Association, and the Erlton Community Association to the coalition.
Flood Free Calgary presentations
Curious how you can help us keep the momentum in the push for upstream mitigation? We'd be happy to meet with and present to your organization about obstacles and opportunities to getting critical projects built. Email us at info@floodfreecalgary.com to find out more.
Feel free to share this information with others (please do!).
Questions? Comments? Email us at info@floodfreecalgary.com.