Alberta Environment and Parks (AEP) has awarded the contract for the Conceptual Assessment study of the three Bow River upstream options to Wood Canada Limited.
The Request for Proposals (RFP) for the work closed on October 12, 2018, with Wood Canada Limited's Environment & Infrastructure Solutions team, located in Calgary, winning the bid on November 7, 2018.
According to the Terms of Reference for this contract, the research was scheduled to begin immediately with a final report expected next year by November 19, 2019.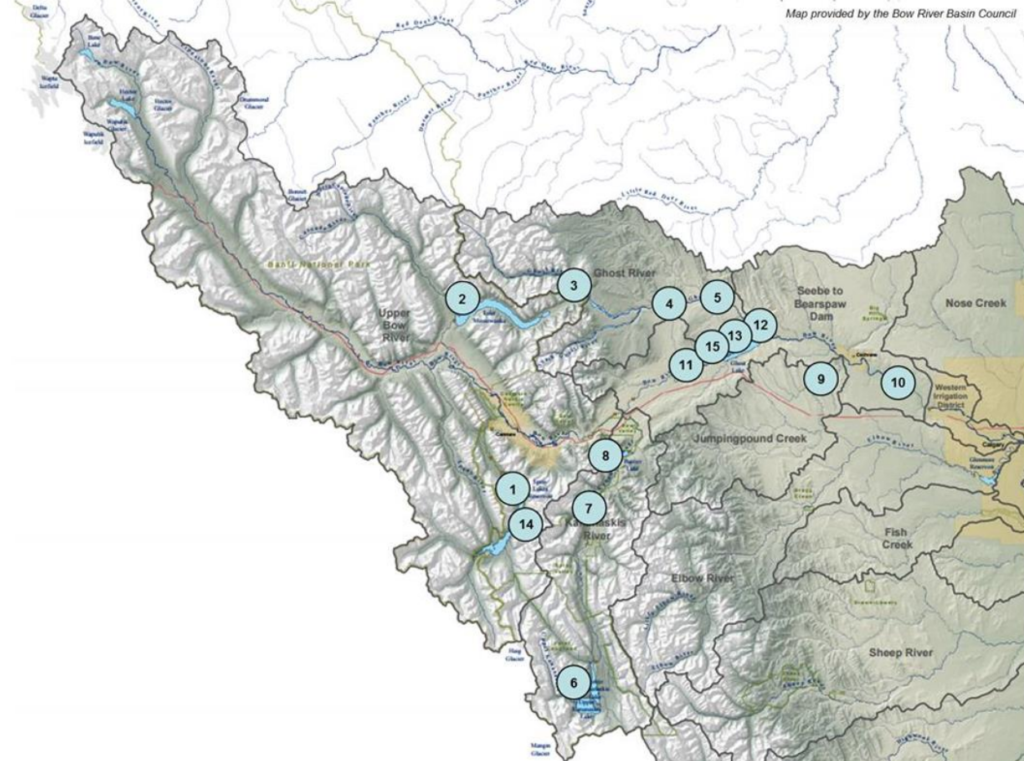 The map above shows the locations of the 15 mitigation schemes addressed by the Bow River Working Group in their May 2017 report, with the following three selected for further study:
Site 10: Glenbow Reservoir
Site 11: Morley Reservoir
Site 13: Expanded Ghost Reservoir
The project, entitled Bow River Water Management Options, will be divided into four phases:
Phase 1: Conceptual Assessment – will study all three options so that a reasonable comparison can be made.
Phase 2: Feasibility Study  – will use the information from Phase 1 to recommend which option is best.
Phase 3 Detailed Design and Engineering
Phase 4: Construction
Stay tuned for more news on this matter.
Questions? Comments? Email us at info@floodfreecalgary.com.