While June saw promising developments on both the Bow and Elbow rivers, the six-year anniversary of the Southern Alberta Floods (and the heavy rainfall warnings that accompanied it) served as a stark reminder that our city remains largely unprotected from another flood disaster.
Our work is far from over, with completion of upstream mitigation on the Elbow estimated in 2023 at the earliest (a full decade after the disaster) and protection on the Bow River even further off at 10-12 years.
In the coming months and years, we'll need vocal public support to move these projects forward; and we'll call on you when we need your voice (to write letters, share stories, etc).
For now, stay tuned-in and we'll do our best to continue educating you and the public on these critical flood-related matters.
We've summarized recent updates below and you can read each item in more detail on our blog.
Province submits responses to SR1 information requests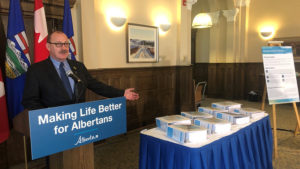 Alberta Transportation has submitted its responses to regulatory information requests relating to the Environmental Impact Statement for the Springbank Off-Stream Reservoir Project (SR1).
The 8,000-page document answers nearly 600 questions posed by regulators including benefits and costs, land use, Indigenous consultation, water and hydrogeology, and environmental impacts. Read more.
Bow River project focuses on site selection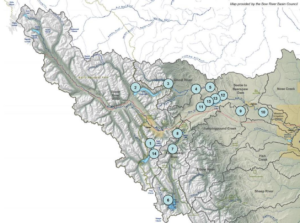 With respect to the Bow River Water Management Options project, Alberta Environment and Parks (AEP) has spent the last six months focusing on site selection for three reservoir options on the Bow River upstream of Calgary.
As part of its commitment to engagement, AEP has provided community stakeholders with an update on the project, which we've shared on the blog.
How you can monitor weather and river conditions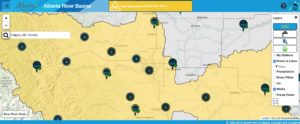 The rainfall warnings we experienced in late-June hit a nerve for many Calgarians. When anxiety and fear run high, we can turn to data on weather and river conditions to help provide peace of mind.
We've compiled quick-links for you to access information on current conditions and warnings, like the City of Calgary's flood readiness newsletter (June 20 edition). Read more.
Feel free to share this information with others (please do!).
Questions? Comments? Email us at info@floodfreecalgary.com.