It is officially that time of year when Calgary is most likely to experience river flooding, and along with the arrival of flood season comes renewed public and media attention to our cause.
The month of May saw a promising development on the SR1 file, a focus on water management at City Council, and a flurry of media coverage on water issues and flood mitigation.
We've summarized updates below and you can read each item in more detail on our blog.
Flood season guide: resources, events, media coverage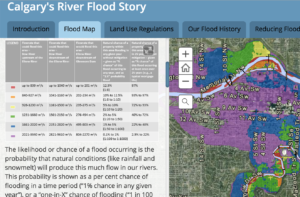 Flood season in Calgary runs from May 15 to July 15, and this year we will also observe the sixth anniversary of the Southern Alberta Floods.
To keep you connected to critical resources and information, we've compiled a flood season guide for you. Read more.
Expert regulatory lawyer hired to expedite Springbank Project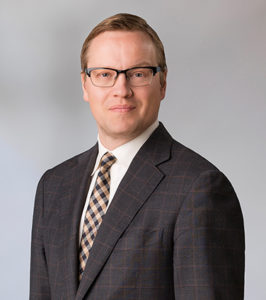 Alberta Transportation has appointed expert regulatory Martin Ignasiuk to the Springbank Off-Stream Reservoir (SR1) file to assess opportunities to expedite the project.
Ignasiuk has 28 years experience in law, is a key contact for Regulatory, Environmental, Aboriginal & Land matters, and has had significant interactions involving regulatory filings, court challenges, and stakeholders relations. Read more.
Spotlight on water management at City Council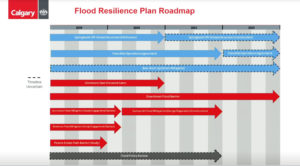 In May, water management issues took front and center at city council over two days mid-month.
Council discussed access to clean drinking water, stormwater and wastewater management, and overall water security and City administration gave their annual update on Calgary's Flood Resilience Plan. Read more.
Recap of presentation to Chinatown community
On May 9, Flood Free Calgary met with to the Chinatown community to discuss Calgary's need for upstream flood mitigation and the status of projects on both the Bow and Elbow Rivers. We were joined by CRCAG and members of the City's river engineering team. A full recap of the event including Q&A transcript is posted on our blog.
We'd be happy to meet with your organization or community to discuss obstacles and opportunities to getting critical flood mitigation projects built. Email us at info@floodfreecalgary.com to find out more.
Feel free to share this information with others (please do!).
Questions? Comments? Email us at info@floodfreecalgary.com.